While a couple of Japanese anime studios have postponed episodes of ongoing anime series for a week or maybe two recently, SILVER LINK has just announced the postponement of its third ongoing anime series in a matter of days.
That anime series is SILVER LINK's Masamune-kun's Revenge R, which was scheduled to begin airing in April.
According to an announcement from SILVER LINK earlier today, however, the first episode of Masamune-kun's Revenge R has now been postponed from its scheduled April premiere until some time in July.
The reason the studio cited? The extremely strange "the spread of Covid 19" again.
A very odd reason in early 2023 as, not only is the Covid virus no more serious than a cold for 99 percent of people that contract it nowadays, like the rest of the world, Japan has been seeing rapidly falling numbers of Covid cases since late December.
With SILVER LINK's announcement of the postponement of Masamune-kun's Revenge R for at least three months earlier today "due to Covid 19", that means all anime series the studio is working on, and that are currently airing in the Winter 2023 season, have now been postponed.
SILVER LINK postpones ALL ongoing anime series from Winter 2023 season, including CONNECT's Ayakashi Triangle
The second season of BOFURI: I Don't Want to Get Hurt, so I'll Max Out My Defense Episode 7 was postponed on Monday of this week for, supposedly, two weeks.
The day before that, SILVER LINK also announced the postponement of The Misfit of Demon Academy II Episode 7 for the same unbelievable "Covid" reason.
With SILVER LINK only working on three anime series for the Winter 2023 season then, production on every anime the studio is in charge of has now ground to a halt.
Throw in that Studio CONNECT, which is a subsidiary of SILVER LINK, is also blaming "Covid 19" for the postponment of Ayakashi Triangle, the only anime series they are working on, until who knows when, and it seems as though, unlike almost every other anime studio in Japan, SILVER LINK is the only one massively affected by "Covid".
While, of course, it would be difficult to guess at what problems SILVER LINK may be experiencing, it is likely staffing issues are probably part of them.
Whether those staffing issues have anything to do with Covid 19, though, from what is going on in the rest of the anime industry, it is doubtful.
After all even China, the country that was in lockdown longer than anyone else, opened back up two months ago, and most Chinese are now back at work just like they have always been.
That includes people in the anime industry who often work on production jobs for Japanese anime studios.
Japan itself is also now open to the rest of the world, with tourists flooding back in and Japanese companies back working as normal.
Except for SILVER LINK it seems.
Don't be surprised as well if other anime being produced by SILVER LINK and due to premiere in 2023 — Hokkaido Gals Are Super Adorable!, Level 1 Demon Lord and One Room Hero, Ragna Crimson and Tearmoon Empire are also delayed going forward.
After all, if the Japanese studio is having problems with ongoing productions, it is even more likely anime planned for future premieres will end up suffering the same fate.
That then leads to the question, with so many anime series in production at SILVER LINK right now and the studio obviously suffering some major problems because of it, has SILVER LINK simply bitten off more than it can chew?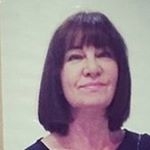 Latest posts by Michelle Topham
(see all)