Actor Adam Scott was on Late Night with Seth Meyers last night, where he told the late night talk show host why he and Paul Rudd got kicked out of a wedding. According to Scott, they definitely deserved it.
It all started about 10 years ago when a friend of theirs was getting married. So, to celebrate the occasion, one of the friend's friends made a video of all their nearest and dearest saying "Congratulations".
Scott and Rudd, though, thought it would be much more interesting if, instead of just wishing the happy couple well, they should show their penises. After all, that's what adults do, right?
Needless to say, the two had no idea the video was going to be shown at the actual wedding reception. And, when it was, they were both very very drunk anyway, so they still thought it was funny.
Funny, that is, until the appalled bride and groom asked them to leave. With their wives.
Watch Adam Scott telling the entire story of why he and Paul Rudd got kicked out of a wedding in the video below. Yes, he learned his lesson.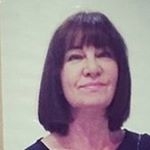 Latest posts by Michelle Topham
(see all)