Why did Austria's The Makemakes finish with zero points at Eurovision 2015?
While the Eurovision Song Contest 2015 was a fabulous event for the host nation Austria, and it was hosted superbly, it wasn't such a great time for the Austrian entry in the competition, The Makemakes. At the end of the night, they went home with the dreaded zero points, or "nul points", as did Germany's Ann Sophie with her song 'Black Smoke'.
What made it worse for The Makemakes was this was the first time in Eurovision history the host country's act received zero points, and the first time they had come last since the 1950s. Yikes.
So what happened with the Austrian entry? Why did The Makemakes get zero points at Eurovision 2015? And is it really that important?
The host country is at a disadvantage
While this is not often talked about in Eurovision circles, the host country's act is almost always at a disadvantage during the competition. Many people voting presume few countries want to host Eurovision two years in a row (it's expensive), so they don't vote for them. Besides, in their mind didn't they already win last year anyway? So isn't it time to give someone else a go?
This is likely what happened to The Makemakes with their zero points. People across Europe picking out their top few acts and thinking "Well, I did love 'I Am Yours', but Conchita Wurst already won it for Austria so…", and off they went to vote for someone else.
When the caliber of songs is high, a 'Eurovision song' wins
Eurovision 2015 had an unusually high caliber of songs, with six or seven vying for the top spots at one point in the voting. To show how high the caliber was, most years I have maybe two songs I like and would love to see win. This year? I had 11.
When the competition is that strong, Eurovision voters tend to go for 'typical Eurovision songs'. Songs like Russia's 'A Million Voices', which sounds like a Disney song, or the cheesy Italian ballad from Il Volo, 'Grande Amore', (don't get me wrong, I loved that song, but it would have gone nice with a glass of wine and a couple of biscuits).
The Makemakes, on the other hand, had a 'real song' with 'I Am Yours'. A song you could imagine Coldplay, James Blunt or Keane singing. A song that, if not released as a Eurovision song, could easily have been a huge international hit.
These types of songs tend to be ignored at Eurovision, which is all about camp, cheese, and gimmick much of the time.
The Makemakes aren't 'different'
And by that I don't mean they're the same as other acts in the way they sound. I mean they don't have a gimmick. They weren't wearing headphones every time you saw them, didn't have an animated character doing the staging for them (and again, don't get me wrong, I loved Sweden's entry, even if that little man did do some of the work) and, while they might have beards, there isn't a dress, a wig or a high heel among them.
Eurovision fans like gimmicks, and the cheesier the gimmick the better (think Finland's Lordi and their monster masks).
After all, let's face it, when you look at the songs that have won Eurovision in the past, there are an awful lot of gimmicks featured among them.
Does it matter The Makemakes finished with zero points?
Hell, no.
It's Eurovision. It's fun, it's fabulous, it's an amazing week or two of entertainment (if you watch all the rehearsals and semis, like I do) and it's a fab way for a country to promote itself. But for an artist, unless they win, it's unlikely to have a huge impact on their career one way or the other.
What should The Makemakes do?
Just what they've been doing on social media today. Making fun of their 'zero points', and laughing it off.
Come and join to meet the Zeroes Of Your Time! The Makemakes today May 24th at Magna Racino Ebreichsdorf 15:00… http://t.co/COYMZpZpUj

— The Makemakes (@TheMakemakes) May 24, 2015
After all, one thing I have learnt from the fabulous Conchita Wurst is this. (And so sorry to the guys of The Makemakes, who may be a tad sick of the world's favorite drag queen constantly being 'dragged out ' when it comes to 'advice', but there ya go).
Use what you have to your advantage.
Conchita used a shedload of bigots and homophobes to propel her to Eurovision 2014. Once there, they gave her the anger and the personal power she needed to push herself to a Eurovision win, to prove to those people that they were wrong and, now of course, to get on with the conquering of the world she's in the middle of doing.
The Makemakes should continue making fun of their mishap, while following Conchita's lead, and use their 'zero points' to show the world what happened to them last night was not only undeserved, but that the people who didn't vote for them were just plain out of touch with good music.
Besides, I've always been a believer in two old adages – "That which does not kill us makes us stronger"  and "Defeat may serve as well as victory to shake the soul and let the glory out."
Go for it, boys. You're lovely.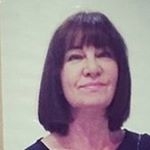 Latest posts by Michelle Topham
(see all)