British singer Ed Sheeran was on The Ellen DeGeneres Show yesterday where he explained why he has a lion tattooed on his chest.
According to Sheeran, the lion is on his chest because he recently sold out three concert nights at Wembley Stadium, the UK's biggest venue, and the lion is England's national animal.
Sheeran explained, "All my tattoos are things I've done in my career, and they're all leading to the middle bit (and he pointed to his chest), which is the lion. And that's the stadium. And I feel like this is every part of my career put into one. And I think it looks cool. I don't really care if anyone else does".
Ellen, being as sweet as she is, made sure people understood just how incredible Ed Sheeran selling out three nights at Wembley Stadium is. After all, as she said, "It's you and a guitar. Most people have all these huge shows, and dancers and all kinds of things going on. Your voice…I mean we all love you….your voice is incredible, you're an amazing song writer…but that's impressive".
And she's absolutely correct. To see just a guy and a guitar standing on Wembley Stadium's massive stage in front of that big of a crowd is pretty cool.
Happily too, if you were one of the millions of Ed Sheeran fans who missed out on his Wembley concerts, he's releasing a new album called X Wembley Edition, which comes out in two days time on November 13th. It features all of the songs from his smash hit album X, along with four new tracks if you get the digital version.
Now watch Ed Sheeran talking about his new lion tattoo in the video below, and why (and how) he recently gave up smoking. (Because, yeah, that will kill your voice Ed, if it doesn't kill you first).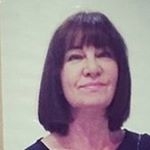 Latest posts by Michelle Topham
(see all)