Why Did Shonda Rhimes Lose 117lbs, and She Looks Amazing, By The Way (Video)
Why did Shonda Rhimes lose 117lbs?
Writer and producer Shonda Rhimes was on The Late Show with Stephen Colbert last night where, amongst other things, she talked about why she lost 117lbs.
According to Shonda, a year ago, she finally decided she needed to start saying "Yes" to things that had previously scared her. Going on talk shows, giving speeches, were just two of the things that would have caused her to have panic attacks.
So she decided it was about time she started to say "Yes" to things that normally made her afraid. She gave the commencement speech at Dartmouth College, she now goes on talk shows when asked, and she does the things she only used to dream about doing before.
One of those things was saying "Yes" to losing weight because, as Shonda Rhimes put it, "It was saying yes to wanting to hang around a lot longer".
Shonda Rhimes was on The Late Show with Stephen Colbert to publicize her new book, "Year of Saying Yes", in which she talks about what she did during that year when she finally decided allowing her fears to run her life had to stop. Watch her talk about it below.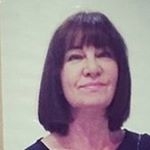 Latest posts by Michelle Topham
(see all)