Why did Sweden's Måns Zelmerlöw win Eurovision 2015 with 'Heroes'?
Last night's Eurovision 2015 grand final has to have been one of the most exciting ever held when it comes to the final voting and the top three countries, as Sweden, Russia and Italy bopped in and out of first place. The winner of Eurovision 2015 eventually, however, was Sweden's Måns Zelmerlöw and his song 'Heroes' with a total of 365 points. Second was Russia with 303, and third was Italy with 292 points.
So why did Sweden's Måns Zelmerlöw win Eurovision 2015 with his song 'Heroes'?
Honestly, it really is simple.
Unlike many countries that participate in Eurovision every year, Sweden takes the competition seriously.
The country holds a massive song-choosing competition every year, Melodifestivalen, which goes on over several nights and is voted on by the Swedish public in fanatical numbers. Songs that are entered into Melodifestivalen are written by some of the best songwriters in Sweden and the world, and Melodifestivalen itself is an epic event with incredible staging and performances.
The Swedes, too, love Eurovision and put their whole hearts and souls into it every year. With an entire country invested in Eurovision like Sweden obviously is, it's amazing to me they ever lose.
Now, compare Sweden to my country, the UK. The British have absolutely no say so in what our song for Eurovision is. It's chosen by the BBC, behind closed doors and, as they always choose songs that are outdated and dull, the British public couldn't care less about Eurovision and do just about everything in their power to put it down.
Consequently the UK ended up a couple of places from the bottom at the Eurovision 2015 final last night (24th out of 27th), with a grand total of five points.
Obviously, the UK will never win Eurovision again with this kind of attitude. Sweden, however, is likely to continue to win, as the Swedes truly understand and love this amazing competition, and work as hard as they can to try to win it.
As for Måns Zelmerlöw, his song 'Heroes' was written by Anton Malmberg Hård af Segerstad,Joy Deb and Linnea Deb. It was performed to perfection by Måns himself and, with the song's animated character, had some of the best staging in the competition.
No, it wasn't my favorite song, but it was a very worthy winner. Besides, what made me incredibly happy Måns Zelmerlöw won Eurovision 2015 was when he was handed his trophy by Conchita Wurst and he hugged her like his life depended on it.
For me, I don't care what your song sounds like. If you are kind to Conchita, you will always have my heart.
And, yes, I am looking forward to seeing Eurovision in Sweden in 2016. In fact, you can guarantee I will be there.
Now watch Måns Zelmerlöw's performance of 'Heroes' at the Eurovision 2015 final in the video below, and listen to Christer Björkman, the supervisor of Sweden's Melodifestivalen, talk about winning Eurovision 2015 in the one below that.
Congratulations, Sweden. Your win was well deserved.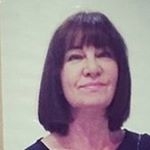 Latest posts by Michelle Topham
(see all)