There's a video up on ODE's YouTube channel called "Five reasons why we love Ariana Grande', which I think is so cute I'm putting it up here.
Ariana Grande, of course, is an American singer who, in the last couple of years, has become huge with half the world wanting her on their TV show, to sing at their event, or to simply stand there so they can take a photo with her.
Why? She's adorable, she's talented, she's teeny tiny like a doll, and from what I've seen just about everywhere she appears, she's a truly nice person who really loves her fans.
So why do you love Ariana Grande?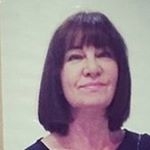 Latest posts by Michelle Topham
(see all)