Dwayne Johnson loves country music — here's why
Actor Dwayne Johnson, aka The Rock, was on The Tonight Show starring Jimmy Fallon this week where he told Jimmy why he likes country music so much.
Apparently, when Johnson was in high school, his family moved from Hawaii to Nashville, Tennessee. He used to hang out with his friends on Lower Broad Street, one of the best places to listen to live country music in the world, and see all the country artists playing.
Since then, he's loved country music.
Dwayne Johnson also talked about what it was like being 15-years-old, 6ft 4, and looking like he was a police narc right out of 21 Jump Street.
Watch Johnson talking to Jimmy Fallon below. And, yep, he's hot.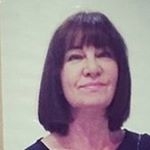 Latest posts by Michelle Topham
(see all)