I've loved Jeffrey Dean Morgan since he starred in Grey's Anatomy as Denny Duquette, Izzie's doomed fiance. This week, the Walking Dead star was a guest on The Late Show with Stephen Colbert, where he proved yet again he's my kind of guy as he told Colbert he actually owns a candy shop.
Of course, Colbert had to ask him, "Are you Willy Wonka?", which made the audience howl.
Advertising
Morgan explained, "I don't know how exactly this all happened in my life. We moved to upstate New York and I had lived in LA for years and I'd kind of paid my dues there, and had done some films in upstate New York and I loved the area. Hudson River Valley. And the first guy I met in this town called Rhinebeck, was this Ira and he owned this candy store. And he passed away a couple of years ago".
Morgan went on to say he and his partner liked it but didn't want to turn it into a smoothie shop, and as it had been there for more than 25 years, they just decided to buy it and keep it as a candy store.
"So now we're the proud owners of Samuel's Sweet Shop."
It's not just Jeffrey Dean Morgan that loves the shop, however. His six-year-old son is a massive fan. A much bigger fan of the candy shop than of his dad, if the truth be told.
Watch Morgan explain why in the Stephen Colbert video below.
Advertising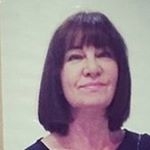 Latest posts by Michelle Topham
(see all)