I agree with Ellen DeGeneres on many things. One of the latest is why I don't have kids. Because, while I love kids, and think they're cute and funny and sweet, like Ellen DeGeneres, I don't have kids. For…reasons.
DeGeneres doesn't have kids and, recently, while thinking about why she doesn't, she decided to start a new segment of her show featuring photographs that help explain exactly why.
Photographs that show kids doing things that kids love to do — and things that make their parents want to give them up for adoption.
DeGeneres new segment is simply called "Why I Don't Have Kids" and it is hilarious. Watch the first one in the video below. I especially love the kids with the vacuum cleaner.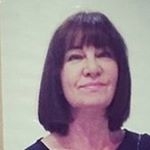 Latest posts by Michelle Topham
(see all)