Why is Leo Sigh going vegan?
While this may be a website that concentrates on entertainment, music, video gaming and politics, beginning in 2018 it is also going to have a new section dedicated to veganism.
Why?
Because I recently went vegan for my health and for moral and ethical reasons for the second and last time, and because I believe veganism is not only vital for people's optimal health, it is also incredibly important for the humane treatment of animals and for the overall health and conservation of our planet.
Advertising
After all, if we can't save the planet, the animals on it and the wholesale health of the people populating it then, eventually, there won't be any entertainment, music or politics for us to be interested in.
So, over the next year and beyond, I will be sharing hundreds of articles about veganism. Things like vegan recipes I make and love, tips to help you go and stay vegan, the best vegan Instagram accounts to follow, and even the latest vegan news.
At some point, I will even profile vegan celebrities and let you know why they went vegan and how it has impacted their life.
If you are already vegan, stop back to Leo Sigh several times a week as there will be lots of new vegan articles going up.
If you aren't vegan yet, no worries. Do as much as you can to eat the least amount of animal products as possible, and look at some of the information here to give you a helping hand.
Advertising
And, of course, if you aren't vegan, no judgment here either. Leo Sigh will still keep publishing all the entertainment, music, video game and politics articles we have always done.
Now check back tomorrow, as I will have my first vegan recipe up, a recipe for a cheap and healthy vegan chili I make at least once a week and absolutely love.
Till then, enjoy the photo above of one of my recent vegan lunches because Yum freaking Yum! And, of course, if you want some help on how to go vegan, start with this excellent article from The Vegan Society.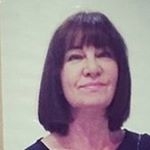 Latest posts by Michelle Topham
(see all)