I admit, I don't watch a lot of TV. In fact, I don't watch any, as I get all my entertainment in its various forms online. But, one new TV series I am going to be watching is the new comedy-drama 'Younger', starring Sutton Foster, Debi Mazar, Hilary Duff and Miriam Shor, as it has more than just a little feel of 'Sex and the City' one of my Top 10 TV series of all time.
Like 'Sex and the City', 'Younger' follows four women in New York. The main character, Liza (played by Foster), is a woman in her 40s who is having a helluva time getting a job.
So she follows a friend's advice, has a make-over, and presents herself as a 20-something just starting out in her field. Unsurprisingly, she lands a job at one of New York's hottest publishing firms — all the while looking 'Younger' than her real age and having to act that way too.
Just like 'Sex and the City', 'Younger' was also created by Darren Star and, as Sutton Foster says, both series "star four very strong women characters." She then went on to say, however, that the characters are very different than the four women on 'Sex and the City'.
But, Foster says, what she loves about the similarities between 'Sex and the City' and 'Younger', is "they are both about women who are taking their lives in their own hands".
'Younger' even has 'Sex and the City' costume consultant Patricia Field choosing the clothing for the show, which means awesome fashions and shoes, shoes, shoes.
Check out the official trailer for 'Younger' below. The first episode airs on March 31st on TV Land.
Meanwhile, you can find out more on the show's official webpage, including watch the first episode, but I'm already calling this new show as big of a hit as 'Sex and the City', if the writing is as good. What do you think?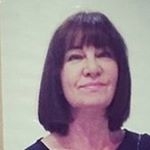 Latest posts by Michelle Topham
(see all)