I have loved Canadian indie games developer Klei Entertainment since they released Don't Starve back in 2013. The survival game was given to me soon after release as a gift by a fellow gamer on GOG, and I was addicted to it for weeks after.
Not just because of the gameplay itself, which is as fun and as frustrating as hell, but also because Don't Starve has some of the most beautiful artwork I have ever seen in a game.
Fast forward four years, and Klei Entertainment is finishing up work on their latest game Oxygen Not Included. A space colony survival and sim game Biffa2001 has been playing the alpha version of, and a game whose artwork is even more gorgeous than Don't Starve. (And yes, a game's artwork is very important to me, as I like something pretty to look at as I'm dying for the 977th time).
But it's not just the games Klei Entertainment creates as to why I like them so much. I also love the way the company seems to be run.
Founded in 2005 by Jamie Cheng, Klei Entertainment takes care of their employees by making sure they do not work 80-hour weeks like developers do in most other game studios.
"The way we built the studio is more of a reflection of the kind of place we want to work in", said Jamie Cheng in a video about Klei that was filmed three years ago.
"You hear these stories about 80-hour work weeks that last for months and months, "said Kevin Forbes, a programmer and designer at Klei. "And I just can't accept that. It's a total failure of planning on the management and production side".
But, of course, like any smart company, Klei certainly does not stop their employees from working longer than the recognized work week if they want to.
"We established it early on. The work hours are the work hours," Creative Director Jeff Agala explained, "if you want to spend longer you can, but don't have it affect your home life negatively".
But the company makes damn sure that their employees' emotional health is more important than anything.
And sure, that sometimes means that games take quite a few years to release but, hey, when they are eventually finished, they are amazing games. Plus, their employees are not so burnt out after release that they don't ever want to work on another game again.
Watch the video about Klei Entertainment and its cool business philosophy below. Now, I would work for them.
As for Oxygen Not Included, there is no set release date on the game as yet, but you can currently get the alpha version on Steam.
And let me tell you, once you have seen a few minutes of that gameplay, you are going to want to grab it fast. The game is gorgeous.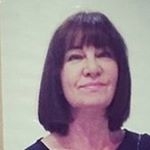 Latest posts by Michelle Topham
(see all)