Surprise celebrity news of the week is the recent wedding of Spanish actors Penelope Cruz and Javier Bardem.
Apparently, according to Yahoo, Cruz and Bardem married at the beginning of July in a secret ceremony in the Bahamas. Cruz is 36 years old and Bardem is 41. The couple have been dating for almost three years, so it is likely this marriage will be a happy one – a match made in heaven even – particularly as Cruz and Bardem really do seem to be made for each other.
Advertising
One reason why their marriage should be a long and happy one is both Penelope Cruz and Javier Bardem are from Spain. That means both actors have the 'Spanish sensibility', meaning they are hot-tempered, effusive and passionate about life. This type of energy is also often misunderstood by people from calmer, less ebullient countries who just don't always understand the passion that is quite common in Spain.
It is likely , therefore, that the Cruz-Bardem marriage will be loud, dramatic, a bit crazy and filled with a lot of shouting. But also likely it will be filled with a lot of passion and love.
Although Penelope Cruz has previously been involved in several high-profile relationships with stars such as Tom Cruise and Matthew McConaughey, she has never married.
Meanwhile, Javier Bardem's relationships seem to have been a little more low-key than Cruz', but he too has never married.
With this being the first time for marriage for both Cruz and Bardem and with both being of a more mature age, it is very likely this will be the first and last marriage for them both.
Advertising
Both stars tend to be quite outspoken about their beliefs as well. In the past, Penelope Cruz has spoken out about several Nepalese and Indian charities and is outspoken about the Mother Teresa foundation and its work. She's also called the tabloids "disgusting" and disagrees with just about everything they do, saying they are detrimental to society as a whole.
Bardem is also famous for saying what he thinks and for his quote about the Catholic Church when same-sex marriage was legalized in Spain in 2005. Bardem said, if he was gay he would get married tomorrow, just to fuck with the church".
With neither star being afraid to say exactly what is on their minds, I'd say there is not likely to be much miscommunication in this marriage.
Another thing Penelope Cruz and Javier Bardem have in common is they are two of the world's most talented actors and also Oscar winners.
Cruz won her Best Supporting Actress Oscar for 'Vicky Cristina Barcelona' and Bardem won the Best Supporting Actor Oscar for his performance in 'No Country For Old Men'.
In fact, when you look at everything Penelope Cruz and Javier Bardem have in common, it is actually surprising they didn't get together sooner and marry sooner either.
But, with their wedding now behind them, let's hope they have years and years of happy married life before them. After all, they couldn't be better suited for each other.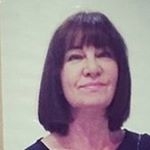 Latest posts by Michelle Topham
(see all)