One thing people always know when they think about the British royal family is just how well dressed they are.
The Queen has always been lauded for her beautiful clothes, Diana, Princess of Wales, was known for her incredible fashion sense and it looks like Katherine, Duchess of Cambridge, will be a similar fashion icon.
It is not just the women in the British royal family who are well dressed, though. The men look just as smart and just as elegant, no matter where they go. The Duke of Edinburgh, Prince William and Prince Harry, of course, are always well turned out, and so is Prince Charles.
So I was fascinated to see Buckingham Palace put up a video on The Royal Channel on YouTube this week (watch below), showing Prince Charles paying a visit to his Savile Row tailor, Anderson & Sheppard. A visit he doesn't usually make as the tailor usually goes to him.
This year, however, Prince Charles thought it might be nice to visit the apprentices who work for the tailor he uses so he could see first hand how one of his suits is made.
The prince has been using Anderson & Sheppard as his personal tailor for more than 30 years, and several times a year orders new suits for specific travel engagements.
This time he ordered suits for a trip to Australia and New Zealand. The suits will be made out of wool from both countries.
How cool is that?
Anderson & Sheppard, by the way, is located on Old Burlington Street in the center of London. They have been in business since 1906.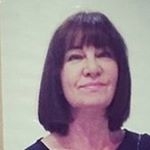 Latest posts by Michelle Topham
(see all)