Anyone who watched Ricky Gervais at the Golden Globes on Sunday night, or who has seen his opening monologue on YouTube since, knows Gervais slammed just about every powerful person and entity in Hollywood during his hosting of the event.
After all, it was his 'final time' presenting the Golden Globes so, as Gervais said himself several times, he "doesn't care".
What is interesting after watching Gervais' monologue 230 times, though (and come on, he is bloody hilarious and so on the money, you could watch those few glorious minutes on repeat for years!) is how many people agreed with him.
From a cursory glance at comments on YouTube, as well as on various online articles about the event, I would say that number is close to 90 percent.
What is also telling is that most people also agree, while Ricky Gervais may have told Hollywood more than just a few home truths in his fifth and 'final' Golden Globes hosting gig, he certainly did not burn his bridges.
Even though some celebrities singled out on Sunday night probably wish he had.

Ricky Gervais on Hollywood hypocrisy
Let's face it, if the folks at the Golden Globes wanted someone who was politically correct and not keyed into Hollywood's fake 'woke' attitude and hypocrisy, they would not have hired him.
For five different awards shows, including this year's.
In fact, Gervais has been known for his comments on how full of crap Hollywood and most of the people working in it are — for years.
You only have to read his daily Twitter rants to see that.
As Gervais pointed out in his monologue, just one example is the same people that vilified Harvey Weinstein and applauded the #MeToo movement are the same people that hid Weinstein's sexual abuse for decades.
They are the same people talking about how racism in Hollywood needs to be stopped, while still hiring the same white men they have always hired.
And, as fellow Golden Globes award attendee Joaquin Phoenix also commented on, they are the same people yammering on about the environment while taking private jets everywhere they travel.
So, no, Ricky Gervais did not burn his bridges during his Golden Globes monologue. He has been pointing out that Hollywood hypocrisy for years.
The Hollywood Foreign Press Association and Dick Clark Productions, the two entities that produce the awards show, knew that when they hired him.
They also know Gervais brings in the big audiences with his monologue. Audiences that stay to watch the rest of the show out of anticipation of what he will say next.
Ricky Gervais is a British entertainment industry superstar
While Gervais does a hell of a lot of work in the U.S., he has worked more in the United Kingdom and produced more hits there than anywhere else in the world.
In fact, with superb shows like The Office, Extras, Life's Too Short, Derek and An Idiot Abroad, Gervais has created more hit TV shows in the UK than half the people in the British entertainment industry.
In other words, he is a British entertainment industry superstar.
Related: How Ricky Gervais learned how to write
That means, not only would Gervais still be in great demand if Hollywood ever kicked him out, he would likely be even more so.
We Brits love to slam America any chance we get, and adore supporting the people America hates.
So yep, if the shit ever hit the fan for Ricky, no worries, we've got your back.
Ricky Gervais and Netflix
If you still think Ricky Gervais burned his bridges at the Golden Globes on Sunday night, you only have to look at his relationship with Netflix to see you are wrong.
Gervais has created and acted/starred in some of the streaming services' biggest hits — Humanity, David Brent: Life on the Road, Special Correspondents, After Life.
Most of his original shows first written for British TV are also available to watch on the streaming platform.
Not only that, Netflix pays Ricky Gervais more money than most other creative types they partner with, and that includes the reported $40 million he was paid for his Netflix special Humanity.
Why pay that much? Because you wouldn't really say Netflix make that many stupid business decisions, would you?
Well…Ricky Gervais is worth it.
As Netflix knows, if they pay that much, they get their money back in increased audiences and subscribers as Gervais and what he creates are genius at bringing them in.
Note then it was not Netflix Ricky Gervais went after during his Golden Globes monologue.
Instead, he did nothing but praise the company, and the way they are taking over the entertainment industry. While reserving his harshest words for Amazon, Apple and Disney.
Deservedly so.
People pay to watch controversial artists
Ricky Gervais has known for most of his career people pay to watch controversial artists. They also pay to watch people who say things they wish they had the platform to say themselves.
Gervais has that platform, and he uses it to the best of his ability. All while taking the money entertainment companies throw at him to do so.
Ricky Gervais has more money than, well…almost everyone
Ricky Gervais is stinking rich. He just really really is.
If Hollywood was to cut him off tomorrow, the decision makers in the British entertainment industry turn their collective backs on him and Netflix walk away, like he said numerous times during his Golden Globes monologue, he wouldn't care.
He has enough money to live out the rest of his life doing exactly what he pleases, while telling those who don't like it to "just fuck off".
Then again, he creates amazing shows people love. Shows someone will always buy.
They're just jokes
Finally, I'll leave you with one of Ricky Gervais' tweets from yesterday:
"Remember, they're just jokes. We're all gonna die soon & there's no sequel" https://t.co/eQrMzWxLYj

— Ricky Gervais (@rickygervais) January 6, 2020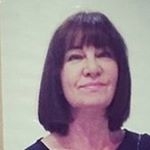 Latest posts by Michelle Topham
(see all)