When the action-adventure game Sea of Thieves was released back in March, while many people thought the initial gameplay was fantastic, the main complaint was there just wasn't very much content.
So much so, many gamers complained that Rare, the British developer, should never have charged full price for the game. Not when it wasn't really a complete game at that point.
To Rare's credit, however, the developer has taken notice of what owners of the game have been saying and seems to be working hard to add some pretty decent content.
The latest Sea of Thieves update — 'Cursed Sails' — for instance, is due for release on July 31st.
According to two of the members of the development team — Topher Winward, Gameplay Engineer, and Ted Timmins, Design Lead — it will include alliances in the update that will allow players to band together with other players to take on the Skeleton Ships.
This came about as the development team listened to what players were saying, and watched how they were playing in the months after the game was first released.
They discovered many of the players were making friends in Sea of Thieves already, so they decided to implement alliances so that could be officially formalized in the game.
Listening to players? Hey, that's a novel idea. (Not!) Yet one so many development studios ignore. Rare, on the other hand, decided to go full steam ahead, and my guess is it's going to benefit them and Sea of Thieves enormously.
The way the new Sea of Thieves alliance system works is, if you see a ship coming towards you with a pennant on its mast, that means that crew wants to form an alliance. It is then up to you whether you decide to do that.
Other players can also join the alliance at a later time, with the more players you have in your alliance the stronger you become together.
Cumulatively, you will also get more rewards, which means it is usually in your best interests to join an alliance. Making Sea of Thieves more fun to play, and far more co-operative.
Watch the guys from the Sea of Thieves development team talking about alliances, and how they work, in the dev video below.
Chances are, if you have enjoyed the game so far, but are frustrated at its lack of content, you are going to love the Sea of Thieves Cursed Sails update. And it's less than 10 days away.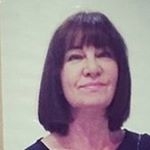 Latest posts by Michelle Topham
(see all)