Geek & Sundry videos — now, for any YouTube afficionado who loves games and loves watching videos, there's a term that can bring a sense of dread. And for good reason too.
Geek & Sundry, if you're not familiar with them, is a popular YouTube channel put together by actress Felicia Day and the folks involved with the highly successful web series, The Guild. Geek & Sundry itself is a sort of 'spin off' from The Guild, in that the channel now publishes new The Guild episodes, (and republishes all the past seasons) as well as has a slew of other content people who enjoy gaming are likely to love.
As someone who has watched all of the videos on this new hip channel , I'm now here to tell you — you should not watch Geek & Sundry videos. Not ever. Not if you value your life, that is.
I discovered the Geek & Sundry channel a month ago, after trying to find the latest updates for my favorite web series, The Guild. "Cool," I thought. "The truly awesome Felicia Day has a channel where she and her friends put up videos of hip stuff any gamer would love — shows about table top board games, animated Dark Horse comics, a science fiction and fantasy book club — how amazing is that!!" And off I set to watch a few.
A few became 10, 35, 57, 100 and, before you know it, I'd watched every video on the damn channel — some of them TWICE.
Geek & Sundry videos then took on a life of their own. I'd plan my day around watching the next one — allow myself three on my lunch break, five after dinner before I went back to writing for my websites and, if I was a lucky girl, 10 right before I put the light out for the night. Geek & Sundry not only had a life of their own, but they took over mine too and, if you're not careful, IT COULD HAPPEN TO YOU.
Seriously. No, seriously. All jokes aside. YOU MUST WATCH GEEK & SUNDRY. IT'S AWESOME!
If you're bored with the same dull rehashed garbage on TV, watch Geek & Sundry.
I mean, come on, videos where four people sit down and play a funky board game you've never heard of but can't wait to run out and buy?
A half hour science fiction and fantasy book club where one week they're interviewing George R.R. Martin (A Game of Thrones) and the next they're discussing an old Robin Hood book (Assassin's Apprentice)?
Felicia Day rambling on about nothing, pointing you to her favorite 3 websites that week and then doing a video segment of something silly (learning archery wearing elf ears?)
It doesn't get much cooler than this. On YouTube or off. Every video is professionally produced, they have some of the most unique content on the web, and….they update with new videos several times a day.
I am now a self-confessed, and proud of it, Geek & Sundry addict and, if you enjoy the weird, the funny, the cool and, oh yeah, games, you should be too.
BTW – Some of Geek & Sundry's fine shows include
Table Top — is the show about board games, hosted by the awesome Wil Wheaton
Sword and Laser — is the sci-fi, fantasy book club (I linked here to their George R. R. Martin interview)
The Flog – is Felicia Day's 7-9 minute ramble about nothing (Felicia Day doing archery sans elf ears)
The Guild – Yes, one of the most popular YouTube web series ever. Watch it, if you already haven't. (Every season, in its entirety — with annotations!!)
Dark Horse Comics — animated comics. Yay! See below.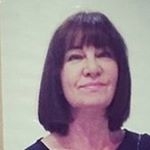 Latest posts by Michelle Topham
(see all)