The new manga-reading app Mangamo is now available worldwide on iOS and Android and it's exceptionally good
One of the problems for many non-Japanese manga fans is it can be difficult to find the manga series you want in English. Even if you do, they can be expensive to buy. Especially for those manga series with many volumes.
Sure, there are plenty of pirate sites offering access to English-language manga but translations are often poor,  and the quality of the manga itself is even worse.
Besides, when you read manga on a pirate site, you are only making the pirates themselves richer and not supporting the manga creators at all.
That is why I am here to tell you why, if you are a manga fan, you should subscribe to the new mobile digital manga service Mangamo.
Particularly as there are so many benefits to doing so.
Thousands of volumes of manga legally licensed from Japan
If you have been reading most of your manga at one of the many illegal manga sites out there, you know what a pain that can be.
Chapters are often missing, sometimes your manga is swamped with ads and, just when you get deeply into a manga series, the site suddenly gets taken offline. Zapped away by a DMCA takedown instigated by the owner of the manga series illegally hosted on the site.
With Mangamo, however, every volume of manga is legally licensed from Japan.
That means everything you read is not only legal , but it isn't likely to disappear just when you become involved in a new series.
A Mangamo subscription supports the writers and artists 
If you read your manga on an illegal site, you are supporting nobody except the people that own the site.
Pay a monthly Mangamo subscription, however, and you are actually supporting the writers, artists and other people in the manga industry creating the works you love.
When you consider pirate sites cost the Japanese manga industry over $2 billion a year, it is easy to see why manga studios would be able to afford to create even more amazing manga series — if their work and income wasn't being stolen, that is.
No reading limits on Mangamo
There is no reading limit on Mangamo. You pay your $4.99 every month and you could read manga 24 hours a day for the entire month if you so wanted to and, of course, if you could stay awake long enough.
Now how cool is that?
Unlimited access to all the manga you can consume anywhere you have Internet access. For less than five bucks a month.
All the manga genres are available on Mangamo
Whether you are a fan of supernatural manga, slice-of-life manga, yuri manga, romance, comedy, mecha, ecchi, seinen samurai, shojo, adventure, cooking, family or one of the many other manga genres produced today, you will find many titles in each genre available to read on Mangamo.
Thousands of volumes of popular manga series on Mangamo
Now, Mangamo is not charging you a subscription fee every month to access low-quality, unpopular manga series nobody wants to read.
Instead, a huge number of the most popular manga series are available on Mangamo with more coming in future weeks and months.
These currently include Fairy Tail, The Seven Deadly Sins, Dropkick On My Devil!, Attack on Titan, Cells At Work!, Land of the Lustrous, Your Lie in April, Fire Force, Erementar Gerad, Somali and the Forest Spirit, In/Spectre, Inuyashiki, Knights of Sidonia, Arte, Demi-Human, Parasyte and Japan Sinks 2020.
Over 400 series in total so far, in fact, and more being added all the time. With manga from publishers like Kodansha USA, Tokyopop, North Star Pictures and more than 15 others, there is bound to be a huge amount of manga you will love to read.
Not every series is complete as many are on-going but, with new chapters being added daily, more soon will be.
Yes, that can be annoying for people like me who prefer to binge-read my manga but, the longer the service is available, the more will be uploaded to it.
As if that wasn't enough, you will even find manga that has never before been released in English now available for you to read.
It has also been announced this week that Sony has invested in Mangamo via the Sony Innovation Fund, which means the service will definitely be around long-term and, also, likely to get even more manga series as time goes on.
High-quality images
If you enjoy reading beautiful looking manga, then Mangamo is the place to get it.
No longer will you have to suffer through badly scanned illegal copies of the manga series you like as every page on Mangamo looks like it just came off the printing press. Plus, even when you zoom in to check out the detail, every image is still beautifully clear.
Each series is also headed by absolutely beautiful featured artwork.
An easy app to organize your manga
If you have been using one of the illegal apps to read your manga, you will know how frustrating many of them are to use.
Mangamo, on the other hand, is simple.
You search for the manga you want to read, then click the Add button to add it to your library. From then on, it is featured on your shelf. Each manga also has automatic bookmarks that save your place as soon as you close out the app.
The next time you open the app, you will find the manga series you were reading in a button at the bottom of the screen. Click on it and you will be taken right back to the point where you stopped.
Other manga series you are reading are on your shelf nicely filed under 'Reading'.
You can also sort manga by those you have recently added or have completed, allowing you to easily go back to series you have just discovered or have already read.
No ads. Ever
Finally, and a huge plus for me, is Mangamo does not host any ads and never will.
Instead, for your $4.99 a month, you get an ad-free manga reading experience second to none. Pages load quickly because…no ads, and moving from manga series to manga series is lightning fast as, again, no ads are interrupting and hampering your reading experience.
$4,99 a month and 30 days free
As if the cheap price of $4,99 a month for unlimited manga wasn't enough, the powers that be at Mangamo want to make absolutely sure you love the service before they charge you.
That is why you get an immediate 30 days free as soon as you sign up for a monthly subscription. That means, if you sign up today, the first charge that will appear on your credit card will be a month from now. Plenty of time to try out the service and make sure it is something you will love.
You can also cancel your Mangamo subscription or restart it at any time, so are not locked in to anything.
You can sign up for a subscription to Mangamo on either Android or iOS by downloading the app on Google Play or on the App Store. The Mangamo app is available worldwide.
You can find out more about the app on the official Mangamo website.
I recently signed up for the service and could not be happier. Particularly as, by paying such a small amount every month, I am doing my part to support the manga industry I love.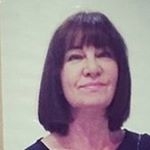 Latest posts by Michelle Topham
(see all)