Wild Guns Reloaded on PC gets new characters, weapons, stages and bosses
Wild Guns Reloaded on PC will be releasing on Steam this summer
Natsume's Wild Guns Reloaded on PC, a remaster of the cult classic 1994 SNES game Wild Guns, will definitely be releasing on Steam this summer it seems. The game is already available on PlayStation 4, and is getting quite decent reviews.
But it's not just the original game with no changes that you will be getting when it shows up on PC.
Instead, like the PS4 version, Wild Guns Reloaded on PC will have two new characters, new weapons, stages and bosses and even add online rankings to the game.
And, although still the pixelated graphics of the original game, the PC version will be remastered so they'll look much prettier too.
For more of an idea of what Wild Guns Reloaded on PC will look and play like, watch the teaser trailer for the PlayStation 4 version below. Nice, eh?
Date-wise, however, there is no concrete one set yet for the game's PC release. Keep checking Steam for more detail as they arrive. And, if you detest Steam's monopoly as much as I do, pray it shows up on GOG as well.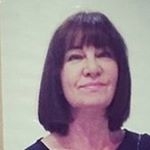 Latest posts by Michelle Topham
(see all)