If you're one of the 1.3 million gamers that stopped playing World of Warcraft recently, you might be interested in a new game soon to be released – the WildStar MMORPG. It's a space-based MMORPG that takes place 'among the ruins of an advanced civilization'. The artwork is gorgeous, there's at least eight races to choose from, six classes, and more grinding and raiding than you could shake a stick at. In fact, WildStar is one of the most interesting looking online games I've seen in a while.
Interestingly too, the developers Carbine Studios say they think WildStar is going to be an awesome fit for the more than a million former World of Warcraft players, as it's pretty hardcore. So they could be targeting them with it soon.
If you're interested in WildStar, there's currently an open beta underway for the game, which you can sign up for here, or you can find out more information about the WildStar MMORPG characters and gameplay here.
WildStar, by the way, is subscriber based. If you've recently quit World of Warcraft you now have some spare cash available, right? If the WildStar video trailer is anything to go by, let me just say I can't imagine a better place to spend it.
Don't forget, check out the WildStar trailer video below. This game has been in development for several years and it shows – it really does look awesome.

Trailer de Wildstar – MMO by Millenium_TV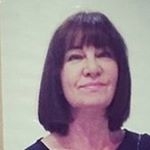 Latest posts by Michelle Topham
(see all)