Amanda Seyfried says she hates wirework and doing stunts
Actress Amanda Seyfried was on Late Night with Seth Meyers on Monday night, where she told him, unlike other actors who love being in summer blockbuster movies, she does not ever see herself acting in a superhero movie.
That's because Seyfried hates wire work, (flying around attached to wires), hates doing stunts, and does not want to "put on a suit" and be a superhero.
Amanda, however, was shocked recently when, after acting in an upcoming movie called Pan, she was called back to London for some more work on the film only to discover the 'work' was wirework.
As she herself said, "Never again".
Watch the incredibly cute and quirky Amanda Seyfried on Seth Meyers in the video below. And, if you love her funny personality, don't miss Seyfried in this short video about her and her dog Finn. It's adorable.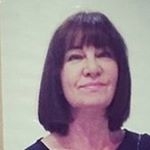 Latest posts by Michelle Topham
(see all)