A Deadly Adoption, everyone. pic.twitter.com/hsQ5Oom5av

— Rebecca Ford (@Beccamford) June 3, 2015

According to eOnline who just confirmed it, Will Ferrell and Kristen Wiig are starring in a new Lifetime movie together. Called 'A Deadly Adoption', it's set to air on the Lifetime channel on June 20th, and tells the story of a couple who welcome a young pregnant woman into their home as they plan on adopting a child once she has given birth.
Of course, taking into consideration the title of the movie, it sounds like the adoption in 'A Deadly Adoption' just may not go to plan. You'll have to watch to find out why.
Personally, I'm not a fan of Lifetime movies as they tend to be overly dramatic, not particularly well-written or acted, and with subjects that are treated in a far too simplistic manner considering the complicated issues they often portray.
Still Will Ferrell apparently loves Lifetime movies, so it will be interesting to see what he and Kristen Wiig have come up with this time.
Meanwhile, there's a massive poster for 'A Deadly Adoption' just gone up in Hollywood. Check it out above and, if you like Lifetime movies, mark your calendar.
But do mark the right day and not the day Lifetime is promoting here. That's because June 20th is actually a Saturday, which is the day 'A Deadly Adoption' is airing and not the Sunday the poster says. Whoops.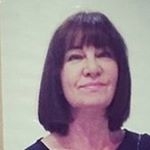 Latest posts by Michelle Topham
(see all)