Will Ferrell was on the Late Late Show with James Corden last night and just killed it by singing the Star Trek theme.
It all started when Corden asked Will Ferrell if he'd ever done stand up. Ferrell said he'd tried it for a while, but that it usually ended up being a lot about Star Trek. At which point, he said he had always started his act by singing the Star Trek theme "from beginning to end".
No more encouragement was needed for James Corden who said, 'I think we'd all love to hear it". And hear it we did. Loudly and clearly.
Watch Will Ferrell almost destroy his vocal chords below, while piercing the eardrums of a few. Hilarious.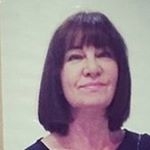 Latest posts by Michelle Topham
(see all)