American singer songwriter, musician, rapper and current coach on The Voice UK, will.i.am has lost 20 lbs after adopting a plant-based diet recently.
The 42-year-old founding member of The Black Eyed Peas was on The Graham Norton Show last night where Graham asked him, "Am I right in thinking there's a lot less of will.i.am to love than previously?"
To which will.i.am replied, "Oh yes, so I lost like almost 20 lbs. I stopped eating…so like, if it has a face, I don't taste it. If it has eyes, I don't eat it. So I'm just plant-based. No dairy. No milk. Just plants.Just rabbits."
"Rabbits?" said Norton, a little bit shocked.
"Rabbit food," explained will.i.am, as the audience laughed.
And, although will.i.am is making being plant-based, or vegan, a little bit more simplistic than it is, as there is far more food you can eat on a vegan diet than just 'rabbit food', his experience on the diet is the same as most other people's when they also go vegan.
In other words, when you go plant-based or vegan, you drop weight like you would not believe, yet you often end up eating larger quantities of food than you ever have.
Will.i.am went vegan at the end of 2017 after he went for a health check-up due to a cough he could not get rid of. While there, he was also told he had high blood pressure and high cholesterol.
In just a month, he says his cholesterol is already down, along with that 20 lbs he has already lost.
Watch will.i.am talk about his new plant-based diet in theGraham Norton video below.
And good for wil.i.am joining the rest of us that are vegan. If he sticks with it, he is likely to see even more health benefits including even lower cholesterol, lower blood pressure, more weight loss and a reduced risk of heart disease, stroke, diabetes and cancer.
Related: Graham Norton gives Matt Damon 'The Love Treatment' and it's hilarious
https://youtu.be/SWidcI3FvBw?t=6m2s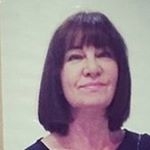 Latest posts by Michelle Topham
(see all)