Will Jack Black's YouTube channel beat PewDiePie's?
Actor, comedian, musician and all-around nice guy Jack Black kicked off a YouTube channel a couple of weeks ago, with his first video upload on December 28th.
A 28-second introduction video that was kinda silly, and one that did nothing more than show Black spinning around in a chair and bragging about how he will soon be running channels bigger than Ninja and PewDiePie's.
Since then, a second almost as short video has shown up with Jack once again talking to the camera. This time to talk about "one week, one billion (errr…..million) subscribers".
Now, just over a week since his first video upload, and Jack Black's YouTube channel already has 2.5 million subscribers.
Will this kind of growth last, though? And will Jack Black beat the almost 78 million subscribers PewDiePie has? Just like he says he will.
The Jack Black novelty feature
Let's face it, most people are only subscribing to Jack Black's YouTube channel at the moment because he is Jack Black. And because they're interested to see what his actual content will look like.
But as every YouTuber, even the famous ones know, if you are not putting up quality content on a very regular basis, those subscribers disappear. Fast.
And so far, with just the name of the channel — Jablinski Games — and two mini-videos up, many people that initially hit that Subscribe button may just fade away.
What are Jack's plans for his YouTube channel?
With little to go on, except for Jack bragging about how successful he will be, and with no more news than "new videos will be uploaded every Friday", it is hard to know what he plans for his channel.
According to Black, though, it will feature videos about "games, food and life".
Then again, we could just be treated to a 30-second video every week with Black bragging about his subscriber count. Because, yep, he is definitely a joker and loves to troll.
Jack Black's son is producing his 'Jablinski Games' channel
But the kicker of the story about Jack Black's YouTube channel is that it doesn't really matter if he ever produces quality content, ever has videos up of him playing video games, or ever does anything more substantial than talk subscribers.
The main point of the entire idea is that Black is running the channel with his 12-year-old son, Sam.
And for me, I'm all for dads spending as much time with their kids as is humanly possible. Even if it's something as silly as a YouTube channel being run as a joke just to see how many subscribers they can get.
Because, if this is a new project that is going to give Jack even more quality time with his son then, hey, more power to him.
Plus, who knows, Jack and Sam may just surprise us, and we could get something incredibly cool.
I'm subscribed, how about you?
Related: Jack Black and Boy George sing 'Hello, I Love You" and it's awesome!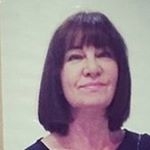 Latest posts by Michelle Topham
(see all)