Will POKÉMON Detective Pikachu be a blockbuster?
The new POKÉMON Detective Pikachu trailer has only been online for just over two weeks, and it already has more than 60 million views on two channels. Pretty darn amazing for a video game movie that will not even be in cinemas until May, 2019.
While YouTube movie trailer views are not enough to prove POKÉMON Detective Pikachu could be the most popular video game movie of all time, they are indicative of a huge amount of interest in the upcoming film.
No surprise really, though. After all, Pokémon is the highest grossing media franchise of all time, with more than $70 billion in revenue since the franchise was created by Japanese video game designer Satoshi Tajiri in 1995.
And, even though there have been at least 122 Pokémon games released, (the latest games  Pokémon: Let's Go, Pikachu! and Let's Go, Eevee!, were released earlier this month), two animated series and 21 animated films, POKÉMON Detective Pikachu will be the first live action film based on the Pokémon franchise.
It will also be the first Pokémon movie to have a wide theatrical release in the United States. Something American fans of the Japanese franchise can hardly believe.
POKÉMON Detective Pikachu stars stars Ryan Reynolds as the voice and facial motion capture of Detective Pikachu.
Justice Smith plays the part of Tim Goodman, a former Pokémon Trainer, and the son of Harry Goodman, a detective who disappeared after a car crash. He discovers he is the only person that can understand Detective Pikachu, when Pikachu breaks into his apartment one night.
Detective Pikachu is the former partner of Harry Goodman and, once the pair realize they can understand he each, he and Tim Goodman are soon teaming up in an attempt to find out what happened to Harry.
Other cast members of the film include Kathryn Newton (Supernatural, Big Little Lies), and Ken Watanabe (The King and I, Transformers: The Last Knight).
Watch the POKÉMON Detective Pikachu trailer below, and see if you think this film is going to be a blockbuster.
All I can say is if I had a boatload of money, I'd be betting on that fact with every cent I have, because just from the 2 minute 21 second trailer alone, POKÉMON Detective Pikachu looks absolutely fabulous and hilariously funny.
If you want to play the game the film is based on, Detective Pikachu is out now on Nintendo 3DS.
Related: This Pokémon: Let's Go, Pikachu! walkthrough has everything you need to beat the game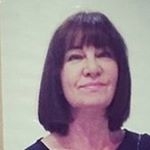 Latest posts by Michelle Topham
(see all)