A new Pokémon UNIQLO UT shirts line is about to be released in Japan, and now Pokémon fans are already on social media asking when the shirts will be released in the U.S. and Europe?
After all, if the UNIQLO Jujutsu Kaisen shirts and bags were available internationally earlier this year, surely the new Pokémon UNIQLO UT shirts should be releasing outside Japan as well?
What are the Pokémon UNIQLO UT shirts?
Advertising
For those fans who are not yet aware what these Pokémon shirts are UNIQLO, in collaboration with New York-based artist Meguru Yamaguchi and British toymaker/comic book artist James Jarvis, is set to release a new Pokémon Meets Artist UT line of clothing.
The designs are cool, and come on t-shirts and sweatshirts for both adults and children. (see above and below)
Most will be available at UNIQLO stores in Japan and online from August 27th, with the rest becoming available in September.
Advertising
Price-wise, in Japan at least, the shirts are running 1,500 yen (approx. US$13.75) for the T-shirts and 1,990 yen ($18.25) for  the sweatshirts. The kids' T-shirts and sweatshirts are priced at 990 yen ($9.10) and 1,500 yen ($13.75).
If/when they do release outside Japan, however, expect them to be more expensive.
As for if Pokémon UNIQLO UT shirts will be available in the U.S. and Europe soon after releasing in Japan, it is highly likely they will be.
The brand's Jujutsu Kaisen shirts and bags were a massive success inside and outside Japan, selling out everything except very small sizes within hours of being available.
Other UNIQLO Pokémon shirts in the past have been similarly successful.
In other words, if you are desperate to buy one of these shirts, you may want to check the UNIQLO website in your home country daily as, once they do become available, don't expect many to be left only hours after they arrive.
Meanwhile, check out all the new Pokémon shirt designs at UNIQLO Japan. Yep, they're cool.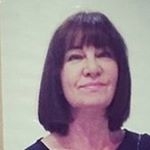 Latest posts by Michelle Topham
(see all)