I love listening to British actors being interviewed, as they often come off as incredibly intelligent (Emma Thompson, Judi Dench anyone). Being British, I might be a little biased but it's something I've always noticed.
So, I wasn't too surprised when I watched a video today of an interview with The Maze Runner's Will Poulter — an actor who is only 21, incredibly cute, amazingly talented, and massively intelligent. He's funny too.
Will Poulter, by the way, is also decent at doing accents, something a lot of actors cannot do.
Have I done gushing yet? Sure – watch his interview below.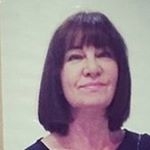 Latest posts by Michelle Topham
(see all)