Just in case you are as obsessed with The Apothecary Diaries story as I am, you may want to know if/when The Apothecary Diaries light novel series will be coming out in English in physical editions.
After all, it has been possible to read The Apothecary Diaries in English in a digital edition via J-Novel Club for a while, but no physical edition has been forthcoming. As of yet.
Advertising
As I expected though, once The Apothecary Diaries anime series had been announced and it was getting closer to its premiere date on October 22nd, it was very likely an English-language publisher was going to pop up announcing a print edition was on its way.
After all, the light novel series has sold more than 21 million copies worldwide, in both print and digital, so it is about time we got physical copies of the English translation ourselves, right?
Especially as the English-language version of the manga adaptation already has 9 volumes out via Square Enix, and is selling like crazy.
The Apothecary Diaries light novels in English get physical editions — here's the publication date
Just as I predicted a few weeks ago, Square Enix, the publishers of the manga adaptation of the popular light novel series, finally came out admitting The Apothecary Diaries light novels were getting physical copies in English.
Even more excitingly, the first of those physical copies, The Apothecary Diaries, Volume 1 will be published on May 14th, 2024.
Advertising
Admittedly, still a ways away, but at least something to now look forward to, eh?
The collectors' quality trade paperback editions of the English language translations of The Apothecary Diaries light novels will feature full-color art inserts and black-and-white illustrations throughout, and are being produced in collaboration with digital publisher J-Novel Club.
Along with the announcement of The Apothecary Diaries light novels physical copies coming out in English, Square Enix also described the plot of the first volume like this:
In the East is a land ruled by an emperor, whose consorts and serving women live in a sprawling complex known as the hougong, the rear palace. Maomao, an unassuming girl raised in an unassuming town by her apothecary father, never imagined the rear palace would have anything to do with her-until she was kidnapped and sold into service there.

Though she looks ordinary, Maomao has a quick wit, a sharp mind, and an extensive knowledge of medicine. That's her secret, until she encounters a resident of the palace at least as perceptive as she is: the head eunuch, Jinshi. He sees through Maomao's façade and makes her a lady-in-waiting to none other than the Emperor's favorite consort… so she can taste the lady's food for poison!

At her lady's side, Maomao starts to learn about everything that goes on in the rear palace-not all of it seemly. Can she ever lead a quiet life, or will her powers of deduction and insatiable curiosity bring her ever more adventures, and ever more dangers?
You can pre-order the first volume in the English language version of the hit light novel series written by Natsu Hyūga and illustrated by Touko Shino via Square Enix now.
If you are new to the Japanese light novel series, just as an aside and to give you an idea if you should buy it or not, I finished reading the first nine volumes of the series in digital form this week.
So well-written and so interesting is The Apothecary Diaries light novel series, and so intriguing the characters, I will be damned sure I own every volume this series produces, as it is one I can see reading again and again. So there you have it.
RELATED: That slap scene in The Apothecary Diaries anime series is all kinds of perfect — watch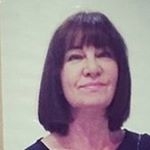 Latest posts by Michelle Topham
(see all)