The Duke and Duchess of Cambridge (Prince William and his wife, Katherine) along with Prince Harry were at the Warner Bros. Harry Potter studio this week, where William and Kate had a Harry Potter wand battle and William rode the 'Bat Bike'.
Just like always, William and Kate joined in all the fun, even taking directions from a 'director' when the wand battle began.
But, even though Kate is pregnant and fought as hard as she could, William still announced "And I win" as the wand battle came to a close.
He then proceeded to show how 'manly' he was by climbing atop the Bat Bike. Funnily, though, you can see Prince Harry in the background asking where his 'bat ears' are?
Watch the video. It's very cute.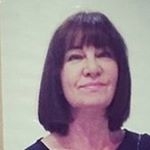 Latest posts by Michelle Topham
(see all)