I listen to Wincent Weiss's 'Feuerwerk' and it gives me goosebumps and makes me dance — Repeat Rotation Video
I went to the Vienna music festival Donauinselfest back in June as one of my favorite Austrian artists Virginia Ernst was opening on the Ö3 stage. Following her performance, German singer Wincent Weiss took the stage.
Now, up until that point, I was not familiar with Weiss' music. Since then, though, I've listened to him a fair bit, as this boy — he's not just a pretty face (and he's certainly that!) – because he can sing live as well.
And today I have been listening to the Wincent Weiss track 'Feuerwerk' (or 'Firework' ) as my Repeat Rotation Video because this song, it has everything.
A brilliant piano intro, a catchy melody that is fast and happy and makes you want to dance, gorgeous orchestral strings, and lyrics that will have you wanting to live your life to the fullest every time you listen to them.
Because, in German, the chorus goes like this:
Lass uns leben wie ein Feuerwerk, Feuerwerk – oh-oh
Als wenn es nur für heute wär' – oh-oh
Denn dieser Augenblick kommt nie zurück
Lass uns leben wie ein Feuerwerk, Feuerwerk – oh-oh
Die ganze Welt kann uns gehör'n – oh-oh
Verbrenn'n die Raketen Stück für Stück
Und leben wie ein Feuerwerk, Feuerwerk
Feuerwerk
And in English:
Let us live like a firework, fireworks – oh-oh
As if it were only for today-oh-oh
Because this moment never comes back
Let us live like a firework, fireworks – oh-oh
The whole world can belong to us – oh-oh
Burn the rockets bit by bit
And live like a fireworks, fireworks
Fireworks
See — hit 'Play' on that song and you are all but guaranteed to feel amazing, and as if you need to make life as fabulous as it is possible to be.
As for Wincent Weiss, if you are not familiar with him like I was not until recently, he is both a German singer and model (yep, like I said, he's gorgeous).
Weiss first came to the general public's attention when he was a contestant on the German TV show Deutschland sucht den Superstar in 2013. Since then, though, his music seems to have gotten off to quite a slow start.
Because it was two years after Deutschland sucht den Superstar Wincent before Weiss released 'Unter meiner Haut', a collaboration with German DJ duo Gestört aber GeiL. That single went platinum at the time. 
Weiss then released his own first single Regenbogen in the same year, and his second single Musik sein, the lead from his 2017 debut album, in 2016.
But it was four years after he first appeared on Deutschland sucht den Superstar before his debut album, Irgendwas gegen die Stille (Something Against The Silence), came out on the Vertigo Berlin label.
Since its release, though, it has done well — number 3 on the German album chart, number 4 in Switzerland and 14 here in Austria (yes, he is currently relegated to the German-speaking countries at the moment, as his music is in German).
As for the absolutely brilliant 'Feuerwerk', it was written by Weiss, Sascha Wernicke, Martin Fliegenschmidt, and David Jürgens.
It was the second single released from his debut album after the lead single 'Musik sein' (Being Music), and it hit the Top 30 both here in Austria and in Germany.
The album itself was released on April 17th.
Listen to Wincent Weiss's 'Feuerwerk' in the official music video below and, if you're playing it the way I play all my Repeat Rotation Videos, that means headphones on, music cranked as loud as you can and, of course, dancing. (If you are outside Germany, Austria and Switzerland, sadly Digster Pop blocks their videos so you can't watch the official music video which is beautiful, but there is a video of Weiss singing the song live below as well just for you 🙂 ).
As for me? Wincent Weiss's 'Feuerwerk', it's my new anthem.

https://youtu.be/TzSN0OtJrLc?t=3m16s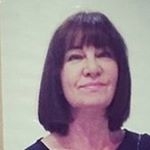 Latest posts by Michelle Topham
(see all)