This is good news if you like dungeon crawlers and older JRPGs.
According to XSEED Games' official Twitter account, the long-awaitedWizardry: Labyrinth of Lost Souls PC port is coming in 2020.
The Windows PC game is a localized version of the original Japanese release Wizardry: Torawareshi Tamashii no Meikyū, and this is a port die-hard fans have been wanting to play for a couple of years now.
The release of the Wizardry: Labyrinth of Lost Souls PC port will only be via Steam and Humble Bundle at the moment, though, with some of us crossing our fingers it will eventually hit GOG?
The new port apparently has enhanced graphics, different resolution support, keyboard and mouse support, and a new Turbo Mode to get you through dungeons much faster. It also comes with all the prior DLC.
XSEED is also throwing in the Growth Fruit DLC, which they explain "allows you to add extra stat points to a character during creation".
No worries about language either, as the new port has English and Japanese sub-titles, along with the original Japanese voiceovers.
Gameplay of Wizardry: Labyrinth of Lost Souls
I played the game on PS3 a few years ago and, from what I remember, there is a bit of a learning curve, it's definitely challenging and combat can be unforgiving until you figure that out.
Someone in the comments section of the YouTube trailer also pointed out the game was not particularly long.
Now, I have to say, that is not my recollection at all, as I remember doing a fair bit of grinding before I beat the game.
I checked on How Long to Beat and, even though it is just one person commenting, they say beating Wizardry: Labyrinth of Lost Souls takes an average of 60 hours.
I would guess that is probably a few hours less than it took me. Especially with all the DLC.
In other words, don't believe everything you read on YouTube.
If you are one of the die-hards waiting for this game, watch the official Wizardry: Labyrinth of Lost Souls trailer below.
No, it's not the prettiest of games, but it definitely more than does the job and is quite enjoyable overall.
You can grab the upcoming PC version of the game on Steam and Humble Bundle starting on January 15th, 2020.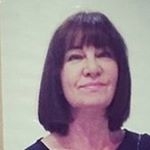 Latest posts by Michelle Topham
(see all)