Wolfenstein: Youngblood releases on July 26th, but Bethesda is making sure you are completely psyched for the game with a new Wolfenstein: Youngblood trailer that just hit this morning.
Definitely a surprise, as the publisher has done very little marketing for this game until now.
The trailer shows off the usual mass Nazi-killing and ultra-violence we are familiar with from the Wolfenstein franchise.
We also got to see a couple of snippets of cutscenes from the upcoming game which, although showing off some of the cheesiest dialogue I have heard in a video game in a while, still make this first-person shooter look hella fun.
Some of the dialogue too is definitely played for laughs.
According to developers MachineGames and Arkane Studios, Wolfenstein: Youngblood follows female twins as the game's dual protagonists.
To that end, along with a solo-gameplay, there is also co-op gameplay if you want it. Although, split screen co-op will not be supported.
In co-op mode you will play one of the twins, with a second person playing the other one alongside you. If you play in solo mode, the AI will control the second twin.
As for story, Wolfenstein: Youngblood takes place in Europe and bridges the gap between Wolfenstein II: The New Colossus and its sequel, with a storyline that kicks off 19 years after the last game. BJ is missing, and it is up to his twin daughters, Jessica and Sophia, to try to find him.
The developers are estimating up to 30 hours of content. For a game in the Wolfenstein franchise that sells for around $30, that is really not bad.
The game will be out for the PlayStation 4, Xbox One, PC and Nintendo Switch on July 26th.
Until then, watch the new Wolfenstein: Youngblood trailer below.
Find more details on the game head to Bethesda's website.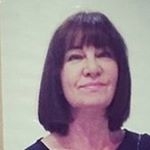 Latest posts by Michelle Topham
(see all)