One of my favorite anime is getting a TV special, and I couldn't be happier.
Not when the just announced Wonder Egg Priority special is airing in just a couple of weeks.
Japanese broadcast details for the Wonder Egg Priority special were announced on the anime's official Twitter account today, with details of it being an hour-long episode that will conclude the story of the original anime series (in other words, it sadly sounds likely that we won't be getting a season two!).
In Japan, the anime's TV special will air on June 29th on Nippon TV and Chūkyō Television, on July 1st on Fukuoka Broadcasting Corporation, July 3rd on Miyagi TV Broadcasting, July 8th on Aomori Broadcasting, and on July 18th on Sapporo TV Broadcasting.
No word yet on when the Wonder Egg Priority special will stream in the west, but it is likely to be around the same time.
Give yourself a reminder of how cool the show is  now by watching the official trailer, and stream season one on Funimation.
The original Wonder Egg Priority series was directed by Shin Wakabayashi, written by Shinji Nojima and with those fabulous character designs by Saki Takahashi.
It aired from January to March, 2021, so it's nice to see a special showing up so soon afterwards.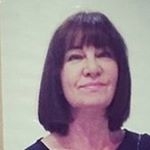 Latest posts by Michelle Topham
(see all)