I am not generally one for detective-themed anime series, (especially when they seem to be loosely based on Sherlock Holmes — it's been done to death people, move on!).
But, when it comes to the upcoming Woodpecker Detective's Office anime series, I will be giving that one a good look when it premieres in April.
After all, there doesn't seem to be any hint of Sherlock in this one so far, the anime has a gorgeous art style that is quite similar to series like one of my favorites — Black Clover — and the story is set right at the end of the Meiji Era.
An interesting time in Japan, as the country became a fully industrialized and very modern nation.
The characters in Woodpecker Detective's Office (Kitsutsuki Tantei-Dokoro) are also fictionalized versions of real-life Japanese poets (and a linguist), who lived during the Meiji Era.
As a writer, that in itself is fascinating to me.
The main character, Ishikawa Takuboku, was a Japanese poet who died of tuberculosis at the young age of just 26. To see this fictionalized version of the tragic young man being given 'life' at least is quite beautiful.
His friend, linguist Kindaichi Kyosuke (who died in 1971 at the age of 89), is also his assistant in the anime series.
Other Japanese poets of the era are brought into the story to 'help' Takuboku solve his mysteries.
According to Crunchyroll, who is co-funding Woodpecker Detective's Office, the story goes like this:
It is the end of the Meiji Era.

The genius poet Ishikawa Takuboku, who is struggling financially, starts a detective business out of his lodging in response to a certain murder case.

He calls it the Woodpecker Detective's Office.

"The ghosts of the Twelve-Story Tower in Asakusa," "the man-eating figure who wanders the streets on snowy nights"…

Takuboku involves himself in one bizarre case after another with his hometown acquaintance, Kindaichi Kyosuke, as his assistant.

Other literary men such as Nomura Kodo, Yoshii Isamu, Hagiwara Sakutaro, and Wakayama Bokusui are also dragged into Takuboku's exploits as he races all around Tokyo at the height of Westernization!
Woodpecker Detective's Office is based on the Japanese mystery novel by Kei li. The cover of which had gorgeous artwork itself.
Watch the just-released Woodpecker Detective's Office trailer (with English subtitles) to get an idea of how these young Japanese poets are portrayed and, of course, to ogle that stunning art style.
Woodpecker Detective's Office stars Shintarō Asanuma as Takuboku Ishikawa and Takahiro Sakurai as Kyōsuke Kindaichi.
The series is being chief directed by Shinpei Ezaki (Monster Strike, The Movie), with Tomoe Makino (Tsuredure Children) directing. The beautiful character designs are by manga artist Kaoru Saki (his website here).
Check out the official website for Woodpecker Detective's Office for more information and, of course, mark your calendar for this lovely looking anime series' release.
The anime series will premiere on April 13th in Japan. Crunchyroll will, of course, be streaming it on their site soon after.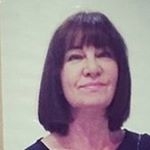 Latest posts by Michelle Topham
(see all)