Woody Allen was at the Chicago premiere of his new movie, "Magic in the Moonlight' at the AMC River East on Saturday night and, boy, is the film wowing the critics. In fact, they think the movie is going to do so well, they're predicting it will be a hit. Particularly with the older set.
Magic in the Moonlight, which stars Colin Firth and Emma Stone, is Allen's fourth movie in three years, and is a romance set in the 1920s. But, of course, a romance Woody Allen style.
Advertising
Firth plays a Chinese stage magician called Wei Ling Soo who, in reality, is a grumpy Englishman called Stanley Crawford. Crawford hates spiritualists, among other things, as he believes they're all fakes. So he unmasks them at every turn.
Enter Emma Stone as the clairvoyant Sophie Baker. But a clairvoyant who, after a few metaphysical events that defy any rational explanation, even to Stanley Crawford, may just end up being the genuine article. And that's when the problems, and the magic, begin.
Advertising
Magic in the Moonlight opens in the US on July 25th. Meanwhile, watch the video trailer below.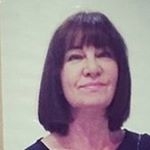 Latest posts by Michelle Topham
(see all)