World Dai Star's Kathrina Griebel character video has just been released and, like all the would-be stage stars of the upcoming original anime, she is a cutie.
Well, a blonde-haired cutie who knows what she wants, and will work as hard as she can to get it.
And someone who has no problem telling other girls in her theatrical troupe she isn't their friend, because she is competing for the same roles they want.
So there's that!
Kathrine Griebel is one of seven girls who hope to became stage stars but, if their success is due to their determination and willingness to put acting before anything eles in their lives, it appears Kathrine may just end up the winner, eh?
World Dai Star is an original anime that is part of a new mixed-media project from Bandai Namco Filmworks.
It also includes an upcoming manga and a mobile game.
The project was created by Takahiro (Yuki Yuna is a Hero), with the animes being directed by Yuu Kinome (Idoly Pride).
The plot of the World Dai Star anime goes something like this:
As theaters boom in popularity worldwide, many actors aim to become a "World Dai Star." The 16-year-old Kokona Otori auditions for the iconic theater company "Sirius" to pursue her dream of becoming one.
Watch World Dai Star's Kathrina Griebel character video below, and you will see what I mean about the young actress's determination and grit.
The anime itself is due to premiere on April 9th in Japan.
RELATED: New World Dai Star visual shows off all seven of the theater group's would-be stars, and they're adorable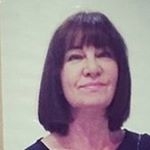 Latest posts by Michelle Topham
(see all)