To celebrate their upcoming 8.6 World of Tanks update, wargaming.net is offering a 50 percent discount on the purchase of all their premium consumables. Things like automatic fire extinguishers and large repair kits, as well as tea and pudding if you're driving a British tank.
And, it's not a fly-by-night 50 percent discount sale either. They'll be giving all World of Tanks players 50 percent off premium consumables from the minute the 8.6 update kicks off till when the next update (8.7) kicks in a few weeks later. Well you certainly can't call them 'cheap' (consumables. yes, wargaming.net, no).
You can find out more about the World of Tanks 50 percent discount on premium consumables sale at the webpage set up for the sale. Be happy, though, that the discount doesn't just apply to gold or to credits — it applies to both. That means the cost is going to be 25 gold or 10,000 credits for each premium consumable you want to buy.
Advertising
Don't forget World of Tanks premium consumables have much better benefits than the regular run-of-the-mill consumables you might be used to using. So, if you haven't bought any before, now might be the time to give them a whirl. You can find out more about them at the World of Tanks Wiki. The sale itself will kick off in a few hours.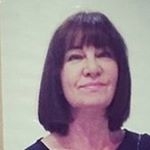 Latest posts by Michelle Topham
(see all)