One thing you must admit about wargaming.net, they update their MMO World of Tanks often. No wonder it's one of the most popular MMOs in the world, with more than 500,000 players having played it at the same time. With their latest update, however, World of Tanks 8.6, wargaming.net could add even more players to that list as this update really does look spectacular.
In the World of Tanks 8.6 update, you'll get a new map ('Sacred Valley' — an autumn map set in Asia), which apparently requires a fair amount of strategy to play it well.
There's also a new Tier 5 British heavy tank, two new Soviet SPGs, 3 more German SPGs, two more American and French SPGs and even SPG balancing. There's also a slew of other stuff included in the update which you can find out more about on the World of Tanks update page.
Don't forget as well, if you're a newbie to World of Tanks, you might want to grab the PCGamer World of Tanks Guide, as it really could help with your strategy attempts.
Meanwhile, watch the video that's just been released for the World of Tanks 8.6 update. Yeah, it's loud but, man, it makes me want to get right back into the game. Now.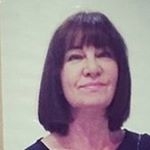 Latest posts by Michelle Topham
(see all)