World of Warships New Mega Hit For Wargaming.Net? It looks very much like it
Wargaming.net will soon have another massive hit on its hands.How can I tell? All you have to do is watch this World of Warships cinematic trailer to figure that one out.
World of Warships, just in case you've been living in a hole, is the latest free online MMO from Wargaming.net, developers of the mega-popular World of Tanks. As the name suggests, warships are your fighting machines here and, if the World of Warships cinematic trailer is anything to go by, man are these things cool.
Advertising
Warships from the US, UK, Russia, Germany and Japan will be in the game but, of course, as the game gets more popular you can all but guarantee we'll see more countries and more ship types added.
Personally, I've never played that much World of Tanks as I joined too late but, with World of Warships being an entirely new MMO, I'm going to be one of the first through the door.
Sure, I might be a girl, but war movies and especially those featuring battles at sea have always been my favorite movie genre, so this game looks like it's right up my alley.
World of Warships will be released sometime in 2013, but you can expect to hear more about this amazing looking MMO from E3 next week. Stay tuned, we'll report on everything we find out.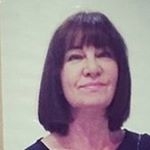 Latest posts by Michelle Topham
(see all)