When it comes to pretty anime ending theme songs, you don't get much prettier than the World Trigger Season 3 ED — 'Ungai Dōkei' by Fantastic Youth.
Known as '雲外憧憬' in Japanese, and translating to 'Yearning to Be Above the Clouds' in English,  what makes 'Ungai Dōkei' by Fantastic Youth so pretty is not just the lovely melody, but also those gorgeous soaring vocals.
Advertising
Unfortunately, the Japanese duo Fantastic Youth doesn't have a full-length version of the song out yet, although you can listen to what they are calling the 'TV Size' version of 'Ungai Dōkei' on Spotify (player below).
Something we can be thankful for at least as, up until recently, Japanese record labels did not seem to understand the power of Spotify, so it was rare to find anime theme songs on the streaming platform at all.
Not anymore.
There is also a slightly longer version of "Ungai Dōkei' (basically the same TV Size version played twice) the Universal Music record label has licensed for play on YouTube (also down below).
Related: Key visual for World Trigger Season 3 features main characters readying for battle
Advertising
The TV Size version of "Ungai Dōkei' was officially released in Japan on October 24th.
The official full version of the song is due out on December 15th and, hopefully, Universal will upload that to Spotify as well. Fingers crossed.
Until then, listen to the shorter ending animation version of the track below.
As for World Trigger Season 3, the anime series, which is currently up to Episode 4, is streaming on Crunchyroll.
Edit: Sorry, YouTube removed the longer version so, at the moment, we are stuck with the 'TV Size' version. I will update this as soon as the full-length version is released next month.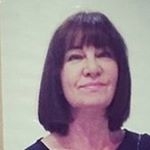 Latest posts by Michelle Topham
(see all)