A new World Trigger Season 3 key visual has just been released via the show's official Twitter channel, and it's a nice one.
The visual shows (from top to bottom) Hyuse, Chika Amatori, Osamu Mikumo and Yuuma Kuga getting ready to challenge the B-class rank battles.
The World Trigger anime, of course, is based on the sci-fi battle action manga by Daisuke Ashihara, with the first two seasons being some of the most popular anime series released in recent years.
World Trigger Season 3 is due to release in Japan on Saturday, October 9th, 2021, which means we in the west will likely get it around the same time.
The show is technically the second cour of Season 2 and, while no announcement has yet been made, director Morio Hatano (Episode Director for One Piece) is likely returning to direct it, along with the cast reprising their roles.
No word yet on how many episodes the anime will run, but probably the same 12 as Season 2.
If, like me, you wish the third season would just hurry up and get here, there is something you can watch next month to ease the pain.
That something is a special program promoting Season 3 that will be up on Toei Animation's YouTube channel beginning on September 8th.
The voice actors playing the main characters (Osamu, Chika, Yuuma) will be making guest appearances on the show, along with Takuya Kirimoto, the actor playing Masamune Kido.
Two new characters — Yuri Rindo and and Mikhail Cronin — have also been announced, and the names of the voice actors playing them will also be a focus of the show.
【キービジュアル解禁】
アニメ #ワールドトリガー 3rdシーズンのキービジュアルを公開!

2ndシーズン最終話で加入したヒュースと共に新生玉狛第2がついに始動します!
各々の目標を胸にB級ランク戦へ挑む彼らの戦いをぜひお楽しみに!

3rdシーズンは10月9日(土)深夜1時30分放送開始!#トリガーオン pic.twitter.com/1l1m30NYvS

— ワールドトリガー アニメ公式 毎週土曜深夜1:30より3rdシーズン放送中 (@Anime_W_Trigger) September 3, 2021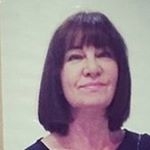 Latest posts by Michelle Topham
(see all)