I have been keeping my eye on the action adventure game World's End Club since it was released on the Nintendo Switch in May.
The game, written by Zero Escape series creator, Kotaro Uchikoshi, and with Danganronpa's Kazutaka Kodaka as creative director, looks amazing with its beautiful art style, cool looking characters, superb voice acting, 2D side-scrolling action and well-written story.
Well, I say 'game' when many reviewers are calling it a 'visual novel' more than a game.
But hey, I am fine with that, as I am a fan of any good addition to that genre as well.
Today, however, it looks like I won't have to wait much longer to decide if World's End Club is a game or a visual novel as publisher IzanagiGames has just announced it's coming to the PC.
As you might expect, World's End Club on PC will be arriving via Steam, with a November 30th release date now set.
Steam describes the game this way:
In an elementary school in Tokyo, there's a club called the "Go-Getters Club", made up from oddball kids from all over Japan. Reycho and the other members are somehow different than the other kids around them.
Then, one day, during the summer…
While on the bus for their class trip, they get into an accident.

When they wake up, they're in a theme park under the sea.
Reycho and the others are trapped inside this strange, long-abandoned place.
Suddenly, from out of nowhere, a mysterious clown appears and orders them to play a "Fate Game"!

Before any of them can figure out what's happening, they're fighting for their very lives.
Will they be able to survive and make it out of this weird place?
There isn't a pre-order button up yet but, in all likelihood, that will be coming soon. Until then, add it to your Steam wish list.
Watch the trailer for the Switch version of the game below, and you will quickly see why I have been so excited for World's End Club to show up on PC as those graphics are damned cool.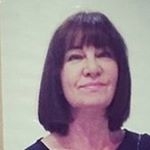 Latest posts by Michelle Topham
(see all)