For fans who may have noticed the light novel series World's Fastest Level Up! doing well in Japan, and been dying to read it in English.
Now you will soon get your chance.
That is because the World's Fastest Level Up! light novel series written by Nagato Yamata and illustrated by fame, has been licensed for publication in English by Seven Seas Entertainment.
The World's Fastest Level Up! in English will begin publishing in November, 2022.
Seven Seas themselves have this to say about the light novel series' plot:
It has been twenty years since dungeons began appearing all across the world, an incident that coincided with humanity receiving supernatural abilities–all of which transformed everyday life into a living RPG. Amane Rin is one of countless people plundering dungeons with the dream of getting rich quick with his unique skill.

Rin is far from capable, though, and is quickly written off as a weak adventurer. However, one day, his skill evolves, taking a new form that allows Rin to break the dungeon system and level up at warp speed! Will this new power make him the strongest adventurer in the world?
World's Fastest Level Up! Volume 1 will be out in November in North America.
The light novel series will be available in both digital and print versions.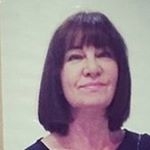 Latest posts by Michelle Topham
(see all)