Is it worth downloading the original StarCraft for free or does waiting for StarCraft Remastered make more sense? 
Blizzard has made the original versions of StarCraft and its expansion StarCraft: Brood War completely free. Meaning, starting today, you can download both games from the StarCraft website in minutes and get started playing them, without any cash changing hands at all. Along with the games comes the 1.18 update. The game's first in eight years, and a nice little surprise.
But, is it worth downloading the original StarCraft for free, or should you wait for StarCraft Remastered, which is coming out in the summer?
Download the original game for use as a demo — I did
Being one of the probably tens of thousands of people who have already downloaded the original StarCraft this morning, and put in an hour or so playing it, I say grab the game but with a caveat.
Just use the original game as a demo to see how it plays, or remember what it looks like if you've already played it, until StarCraft Remastered is released. Because, honestly, the original game looks and sounds terrible.
That's because the game's graphics are not just pixelated but the whole thing is out of focus. Even the teeny tiny character icons at the bottom of the screen are fuzzy. And the audio is muddy.
And isn't it funny how you didn't notice that when you first played the game upon its release in 1998 but now, almost 20 years on, it's a deal breaker?
Why is the StarCraft original version now free?
Because, sure, it's incredibly nice of Blizzard to release both StarCraft games for free. But I am also guessing there is a reason behind their philanthropy.
Namely, they want as many people as possible to see how bad this almost 20-year-old game looks so, once StarCraft Remastered releases and it's much prettier, they will all be rushing to buy it.
For me, I think the original StarCraft is a fabulous game — as a demo, that is.
It's fun to play, it's challenging and you immediately remember why this real-time strategy game has become so incredibly popular that it is still played by professional esports players all over the world, but especially in South Korea.
Is it worth downloading the original StarCraft for free?
I'm just not so sure I would want to sink 30-plus hours into the game to complete it. Not with those truly awful graphics, and the reality the upcoming StarCraft Remastered is going to be much much better. (Better graphics, remastered audio, crisp, clear comic book style graphics for the briefings, and the ability to zoom in and out for battle details).
So, is it worth downloading the original StarCraft for free?
Up to you what you decide, of course, and the original game is free.
Just check out the video below to see the true differences in the old version and the new version of the game, before you download it and sink a lot of time into it. You can do that on the StarCraft site, from a link towards the bottom of the page.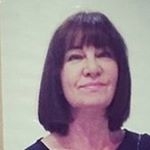 Latest posts by Michelle Topham
(see all)