A few weeks ago, Taylor Swift said she would love to collaborate with rapper Kendrick Lamar. Why? Because she loves his song 'Backstreet Freestyle', and she wants to be his best friend.
So Billboard played Taylor Swift saying she'd love to collaborate with Kendrick Lamar to Lamar himself, and asked him if he would like to collaborate with her.
Kendrick responded, "Definitely. She's passionate about her craft. I think, if you put two people in the studio, they both have to have the same kind of passion for the music in order for it to be right. It gotta make sense. It's not just about the names. It's where you are creatively and musically".
Kendrick Lamar went on to say if the music was great and the idea behind it was good, "That'd be cool".
And that would be cool. Maybe we'll get to see a Kendrick Lamar Taylor Swift collaboration yet.
So what is Kendrick Lamar's favorite Taylor Swift song?
Watch the Billboard video below to find out.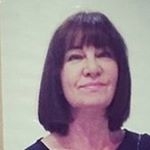 Latest posts by Michelle Topham
(see all)