There is a fascinating interview on TheLip TV with writer Sarah Treem.
Treem is one of the co-writers of the Showtime series 'The Affair' and also worked on the first season of the American version of 'House of Cards'.
As a writer myself, I love listening to interviews with other writers as it is often a good insight into what their thought processes are as they work.
Here, Sarah Treem talks in depth about creating 'The Affair', what her inspiration is for the show, how she and co-writer Hagai Levi avoided and also used cliches, and why are nudity and the sex scenes so important for the show's advancement.
Treem also touches on 'House of Cards' and gives an explanation as to how it is different from the British version . (Ultimately, I prefer the British version, but the variations in the American one are definitely interesting).
Watch writer Sarah Treem talk about 'The Affair' and 'House of Cards' below.
If you are a writer, are interested in becoming one, or just generally enjoy hearing how a TV show is written, it is an excellent interview, and Treem is interesting, very intelligent and will make you think.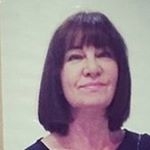 Latest posts by Michelle Topham
(see all)