Code Club, developer of the MMORPG Wurm Online, is offering a 10,000 euros reward for any information leading to the arrest and conviction of the person or people involved in the DDOS attack on their server. Wurm Online has been offline since Monday, the day of the game's launch, after a massive DDOS attack took the MMORPG down.
Of course, the idiots who instituted the Wurm Online DDOS attack didn't just take down the server for this online game, they also took down the server for other online companies using it. That means this massive attack has several victims presuming, when the perpetrators are caught, chances are quite a few people will be suing them once the police have pressed the charges they intend to press.
What anyone gets out of a Wurm Online DDOS attack is honestly beyond me? Unless they're a 12-year-old child, who gets their kicks proving to their friends that they can "shut down an online business" with just a few easy scripts. Pathetic really, isn't it?
All I can say is whoever did perpetrate the Wurm Online DDOS attack deserves the book thrown at them, and several years in jail for hacking and for willfully damaging the income of an online business. Let's hope they get it.
Meanwhile, Wurm Online is still offline, with Code Club saying they are moving the game to a new hosting company and that they should be back online again soon and better.
For Wurm Online addicts, check their website for updated information as it becomes available.
For people who haven't played Wurm Online yet, it's a bit like a more beautiful version of Minecraft, where you get to farm, mine and build and become pretty much whatever you want to be. Not surprising really, as it was co-developed by Swedish developer Rolf Jansson and Minecraft creator Markus "Notch" Persson.
And, of course, for anyone who knows anything about the Wurm Online DDOS attack, contact Rolf Jansson at Wurm Online as, if your tip leads to the conviction of the person responsible, you could be 10,000 euros better off, and be adored by thousands of Wurm Online players..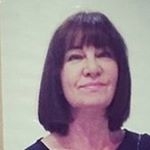 Latest posts by Michelle Topham
(see all)