I bloody love WURST's FM4 Session (Live) — I just do
I know some people think I love WURST (aka Conchita Wurst, aka Tom Neuwirth) so much I will rave over anything the Austrian singer songwriter produces. Regardless of whether it has merit or not.
If you think that, you don't know me. You don't know what a disgruntled pain in the ass I can be when I hate something a favorite artist releases.
Tom Neuwirth does. Because he has had me tell him the things I don't like about some of the music he has released in the past. Whether he liked that or not.
So, believe me, when I say WURST's just-released 'Six', 'Satori' and 'Can't Come Back' acoustic versions — three songs from Tom Neuwirth's recently released album Truth Over Magnitude under his new moniker WURST — are more than well worth a listen.
All three were released on all digital streaming and download platforms this morning and, man, are they just lovely.
The songs were recorded live at Vienna's alternative radio station FM4, and were arranged for the session.  WURST was accompanied by Severin Trogbacher on guitar, Philipp Nykrin on the piano and with backing vocals by Juli Sitz.
All three do a splendid job accompanying WURST. Especially Juli Sitz, whose vocals add the perfect atmosphere for these three gems.
Why is WURST's FM4 Session (Live) so damned good?
Sure, I sometimes have a mouth like a long distance truck driver (I'm a grown ass woman. I'll speak anyway I like). But there is something about WURST performing live that just brings out the 'bloodys', 'damns' and 'f*cks' in my vocabulary more than anyone else.
Because sometimes there is just no better word to emphasize how phenomenal I think this man's talent has become.
From his first appearance on the international stage as the Eurovision-winning Conchita Wurst to his current incarnation as WURST, Tom Neuwirth's talent has grown in giant-like leaps and bounds.
To the point that today, if you didn't know you were listening to the same person sing, you might not connect Conchita with WURST.  His voice has developed that much.
In this FM Session (Live), WURST proves that with these gorgeous yet so simple acoustic versions of these Truth Over Magnitude songs. All three of which are not easy songs to sing. By any stretch of the imagination.
'Satori' shows off WURST's powerful vocals while also showcasing a recent addition to his voice — that "bathing in Satori" rich rasp he's now got going on that I love.
'Can't Come Back' begins with WURST's ridiculously low growl singing the opening bars of the track. Proving once and for all this man's vocal range is crazy.
As the song continues, we get WURST's now-signature belt of enormous high-pitched sound again and again. And I don't give a damn what anyone says, there are not that many singers that are this good live with a range and a power like his.
Finally, there is 'Six'. Absolutely my favorite song from 2019 and, the way things are going, it might grab that crown in 2020 as well.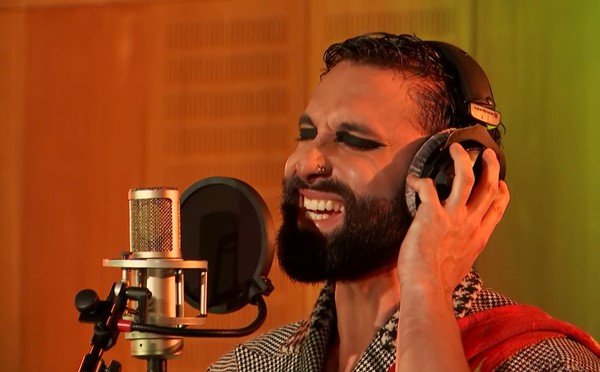 Because, while all of the songs on Truth Over Magnitude are personal to Tom Neuwirth more than anything else he has released, to me 'Six' epitomizes how I always think of him.
Someone who has spent much of his life being battered by external forces that are determined to take him down. Whether those forces are people he has never met, or those that were once the closest to him.
Yet, like that bloody phoenix rising from the ashes he will be forever connected to, Tom Neuwirth will not only do his best to fly above them so he can get to where he has always planned to go — he will, I am absolutely convinced, succeed.
And that is why 'Six', in this FM4 Session (Live), is so damned beautiful.
Because here WURST's voice holds all the devastation and hurt he has always carried with him, while also painting a picture of Tom Neuwirth not falling to his doom, but instead using that air rushing up to meet him to give him flight.
Just like he has always used every awful thing that has happened to him as energy for his dreams.
You can listen to 'Satori', 'Can't Come Back' and 'Six' from WURST's FM4 Session (Live) in the Spotify widget at the very bottom of this article and, of course, download them on all digital platforms from today.
If you missed the video of WURST's FM4 Session (Live), that's beautiful and it's here. (article continues below the video)
Tom Neuwirth in performance
Meanwhile, WURST, aka Tom, has just arrived in Australia where he will soon be performing his "From Vienna With Love" orchestral program as Conchita Wurst in Brisbane, Sydney and Melbourne. Trevor Ashley and Kate Miller-Heidke will also be on the bill.
He will be kicking off the last two concerts of his recent Truth Over Magnitude tour in Linz on 12th March followed by Graz on the 13th (as far as I know, a few tickets are still available).
And if all of that isn't already enough, WURST will be the host of Austria's answer to the Grammys, the Amadeus Austrian Music Awards, again on 23 April at Wiener Stadthalle here in Vienna.
Interestingly too, WURST has been nominated for an Amadeus Award in the Electronic/Dance category for Truth Over Magnitude. You can vote for him early and often here.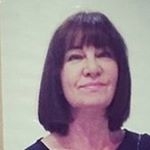 Latest posts by Michelle Topham
(see all)